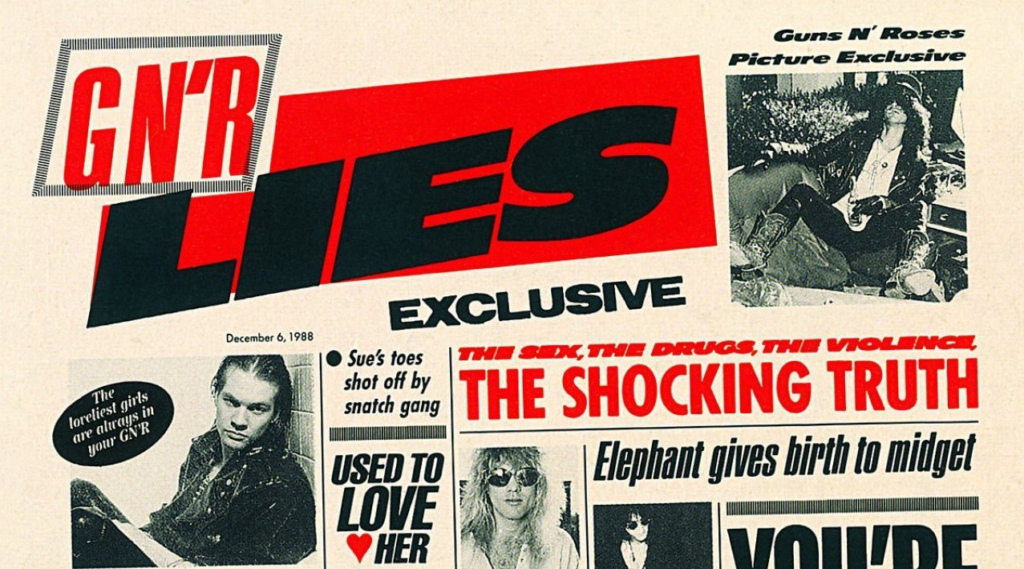 ---
In November of 1988, Guns N' Roses released their second album called G N' R Lies. The first four songs were tracks from their previously released EP Live ?!*@ Like a Suicide, and they were also included as bonus tracks on the 2018 reissue of Appetite for Destruction.
However, the other four songs on the album were completely different from anything the band had released before. They were slower acoustic songs that really resonated with fans in the late '80s due to the popularity of MTV's Unplugged series, which featured acoustic sets from some of the most popular rock bands of the day.
But, the album wasn't loved by all. The song One in a Million was widely criticized for being both racist and homophobic. Rose denied these allegations at the time, but by 1992, Rose seemed to have gained new perspective on the song and its lyrics. In one interview, he added, "I was pissed off about some black people that were trying to rob me. I wanted to insult those particular black people." In his final public comments about "One in a Million" in 1992, Rose stated, "It was a way for me to express my anger at how vulnerable I felt in certain situations that had gone down in my life."
The only single released from the album was Patience, which remains one of their biggest hits. It was a top five hit on the Hot 100 charts, and a top ten hit on the Mainstream Rock charts. It also finished at number 71 on the Billboard Year-end charts.
The other two new acoustic songs were You're Crazy and Used to Love Her. The latter was also controversial and considered by many to be misogynistic. According to Wikipedia, contrary to popular belief that the song is about a girlfriend of Axl Rose, the song was written as a joke. Izzy Stradlin stated, "I was sitting around listening to the radio and some guy was whining about a broad who was treating him bad. I wanted to take the radio and smash it against the wall. Such self-pity! What a wimp! So we rewrote the same song we heard with a better ending."
Here's a look at four live performances of the acoustic songs from G N' R Lies!
---
---
---
---
---
Please follow and like us: